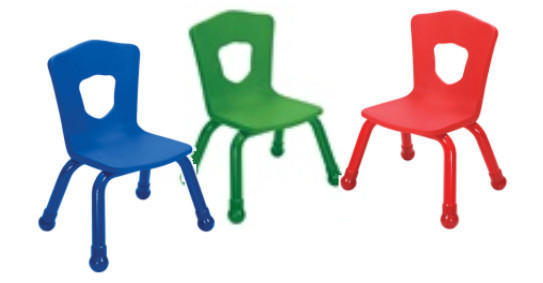 Chair preschool upgraded Shield chair color may vary
Age Group: children under 9 years




Shield chairs are upgraded real preschool chairs for children up through age 7 years.
Safety built and adorable when set up with our preschool tables.
Available colors; Royal Blue, Fire Engine Red, Grass Green, Sky Blue, Spring Green, Faded Red.
Quantities of each color vary. Color choice may be requested, but is not guaranteed.
The Shield Preschool Chair is an upgrade from the previous Grasshopper preschool chairs.